View Job
This job posting is no longer active on RIjobs.com and therefore cannot accept online applications.
Looking Upwards, Inc.
Location:
Portsmouth

,

RI

02871
Document ID: AC416-5WM7
Posted on:
2018-10-22
10/22/2018
Job Type:
Regular
Job Schedule:
Full-time
Minimum Education:
Not Specified
2018-11-21
Community Based Family Services Manager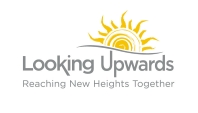 Community Based Family Services Manager
We are seeking an experienced community based services Manager who will coordinate, manage and supervise individualized person centered programming and practices for approximately 64 individuals with intellectual and developmental disabilities in Rhode Island's east bay area. Position is based out of our Middletown office.
This role is responsible for the overall program quality and ensures financial and programmatic objectives are met. The role creates a dynamic calendar of group activities/events and creates individualized schedules ensuring the coordination of staffing and training to meet the needs. The director supervises all staff and those with varied roles and varied levels of direct care experience, works within a strong interdisciplinary team, and builds community relationships to facilitate expanded opportunities for each participant.
Our ideal candidate has prior experience supervising and managing staff and strong leadership skills, a passion for high quality delivery of service, and strong analytical skills, a proven track record of creativity, professionalism, flexibility, attention to detail and ability to work independently. A coaching leadership style is vital; we seek a strong communicator who motivates and inspires team members and participants. A keen interest in driving process improvements in a highly collaborative environment is helpful.
This is an amazing opportunity to apply your leadership skills in ways that profoundly impacts individuals, programs and services, breaks down barriers for each person and breaks down barriers faced within the community which ultimately has a ripple effect not only in the lives of people with intellectual and developmental disabilities and their families but also within the community where our vision is that all individuals with disabilities are respected and valued.
The following qualifications are necessary and not limited to:
3 years' experience working in the field of developmental disabilities
Past leadership/supervisory experience necessary
Bachelor's degree in Human Services or related field preferred, not required
Experience and proficiency in designing, implementing and overseeing calendars of activity, events, individualized schedules, specific systems and programs
Can work professionally and thoughtfully with families, employers, community members and others
Must have critical thinking and assessment skills
Must have good writing, organizational, financial and computer skills
Can effectively facilitate meetings and follow through on outcomes
Can work professionally and effectively with numerous team members and administration
Can handle multiple tasks while ensuring quality and professionalism
An effective trainer and teacher
Flexibility and willingness to work various hours to meet the needs of the people supported and the program including nights and weekends
If interested in applying, please submit a cover letter and resume to Diane Silva at dsilva@lookingupwards.org.

More Jobs from Looking Upwards, Inc.

Back to Search Results Show Printable Job