View Job
This job posting is no longer active on RIjobs.com and therefore cannot accept online applications.
Looking Upwards, Inc.
Location:
Portsmouth

,

RI

02871
Document ID: AB306-5NOW
Posted on:
2017-08-18
08/18/2017
Job Type:
Regular
Job Schedule:
Full-time
2017-09-17
Clinical Supervisor: Per Diem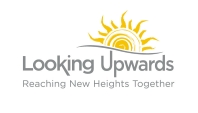 Looking Upwards, Inc - HBTS
Open Position
Per Diem Clinical Supervisor
Position posted until filled
Join a transdisciplinary team of experts making a difference in the lives of children with developmental disabilities and/or mental health diagnosis. As a Clinical Supervisor in Looking Upwards Inc, Home Based Therapeutic Services, you will be responsible for individualized treatment plans to help children improve developmental and behavioral skills in partnership with their families.
With Looking Upwards, HBTS, you'll work in a supportive environment with a qualified team of licensed social workers, licensed mental health counselors, treatment coordinators, developmental specialists, speech language pathologists, occupational therapists, and physical therapists who are always willing to answer specific questions or collaborate for treatment consultation. As a part of a larger nonprofit, you will benefit from resources and professional development to grow your career.
Responsibilities
Participate in intake of new client families, as well as in initial assessments and annual evaluations of children and families to contribute to the development of an HBTS Treatment Plan.
Provide home visits to assigned caseload, for purposes of staff supervision, parent training and support, and monitoring the implementation of the HBTS treatment plan. Families are located throughout RI.
Provide clinical training to direct service staff and ongoing in home supervision of staff on a bi-monthly basis to ensure proper implementation of treatment interventions.
Model techniques for staff and/or work directly with a child receiving services.
Address clinical issues and challenging behaviors including a functional behavioral analysis for providing direction to the home based worker.
Provide some minimal case management and referral services to assigned caseload, including participation in interagency case conferences
Provide clinical supervision during social skills groups.
Complete all necessary paperwork, including supervision progress notes, narrative reports of assessments, progress reports, treatment plans and discharge summaries
Maintain appropriate communication with physicians, clinics, and community agencies participating in each child's care
Collaborate as a transdisciplinary team member for program planning and delivery of services, including treatment consultations, as well as attending in- service trainings, team meetings, professional development, and group and individual supervision
Evening availability required. Most shifts to be supervised are between the hours of 3:00pm-7:00pm.
Maintain compliance with all Looking Upwards policies, safety and medical standards, procedures, and EOHHS HBTS Certification Standards
Qualifications
Must be a RI licensed health care professional in one of the following categories: LCSW, LICSW, LMHC, or LMFT
How to Apply

More Jobs from Looking Upwards, Inc.

Back to Search Results Show Printable Job