View Job
This job posting is no longer active on RIjobs.com and therefore cannot accept online applications.
Looking Upwards, Inc.
Location:
Middletown

,

RI

02842
Document ID: AD094-32FN
Posted on:
2019-10-29
10/29/2019
Job Type:
Regular
Job Schedule:
Full-time
2019-11-28
School Behavior Specialist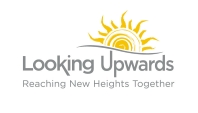 Job preview
School Behavior Specialists
are responsible for providing therapeutic support and behavior modification to children in their school setting. Employees help develop a child's classroom support plan to address the development of behavioral, communication, social, and functional adaptive skills to assist the child's ability to be successful at school.
Open positions are located in Middletown.
Job Description
Looking UpwardsJob Description
Job Title: Behavioral Specialist
Program: School/Transition Program
Reports To: School Coordinator
Positions: Open
FLSA Status: Non-Exempt
Supervised: None
Job Overview
:
Responsible for supporting a student to be a successful member of their school community and reach individual IEP goals and objectives.
Communication/Teamwork/Participation:
Takes responsibility to intervene where necessary to ensure agency and school practices and standards are upheld.
Interacts in a polite, honest, positive and professional manner with all school personnel.
Encouraging high standards of professionalism among team members. Discourages and acts upon inappropriate or negative situations.
Seeks out support from the team when needed.
Is solution oriented when problems arise that need to be solved with others who can assist.
Immediately notifies Coordinator during a significant event and submits report with-in twenty- four hours or sooner as necessary.
Ensures the right to confidentiality by only sharing information with the team, and follows HIPPA protocol.
Documentation and Follow-Through:
Follows documentation procedures and uses specific, objective and descriptive language when documenting.
Completes all required daily documentation as related to the IEP and/or behavioral plan.
Completes behavioral reports as assigned.
Accurately accounts all time at work and submits on time.
Contacts School Coordinator when documentation data sheets are incorrect or finished for replacements.
Ensures that all data is submitted on a timely fashion.
Submits Compu Claim forms by the first week of each month.
Classroom Management:
Follows the direction of the teacher and the IEP team.
Ensures the safety of all students at all times.
Shares concerns with the School Coordinator around progress.
Supports in the development and implementation of behavioral interventions
Demonstrates an understanding of each students behavioral cycle and intervenes as necessary.
Health and Safety:
Is observant of and sensitive to the physical wellbeing of each student.
Ensures that the student is taken to the nurse for any health issue.
Uses all physical interventions only when in accordance with current treatment plan after having been trained on proper techniques.
When indicated, uses safe driving conduct and abides by the rules of the road when transporting a child.
Ensures that each child is free from abuse, neglect, and mistreatment and immediately reports any violations accordingly.
Mandatory Qualifications and Requirements:
Have at least 4 years experience working in school settings and/or with behavioral students.
Bachelor's degree or higher.
Valid driver's license with acceptable driving record.
Mandatory Qualifications and Requirements (continued):
Access to and provision of an insured and inspected automobile on an ongoing basis.
Ability to complete CPR, First Aid, CPI, and other required trainings as necessary
Capable of effective oral and written communication
Capable of reading and comprehending policies and instruction, and use varying degrees of independent judgment and discretion.
Ability to respond appropriately to emergency situations.
Essential Physical Demands:
Must be able to lift up to 50lbs independently. Physical demands are in excess of sedentary work as position frequently requires walking, standing, reaching, fingering, stooping, bending, pushing and pulling. Ability to carry out CPI techniques and holds.
Work Environment:
Ability to work in various environments which may include different school settings as well as community settings both indoors and outdoors during all seasons.
[x]
Back to Search Results Show Printable Job