View Job
This job posting is no longer active on RIjobs.com and therefore cannot accept online applications.
Looking Upwards, Inc.
Location:
Middletown

,

RI

02842
Document ID: AC441-60ML
Posted on:
2019-10-29
10/29/2019
Job Type:
Regular
Job Schedule:
Full-time
2019-11-28
Job Coach - Transition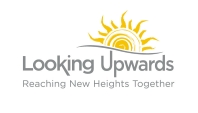 Job Description
Looking Upwards IncJob Description
Job Title: Job Coach Program: Transition Program
Reports To: Transition Coordinator Union: No
FLSA Status: Non-Exempt Positions Supervised: None
Job Overview
:
Responsible for the safety and wellbeing of individuals supported at job sites; encouraging individuals to reach their fullest potential by assisting and participating in meaningful employment that promotes growth and independence.
Communication/Teamwork/Participation:
Ensure that individuals supported are treated with respect and dignity.
Knows and demonstrates the mission of (Agency).
Interacts in a polite, honest, positive and professional manner.
Works with all team members towards resolution.
Is solution oriented when problems arise that need to be solved with others who can assist.
Assists with the development of a warm and supportive environment which facilitates growth and learning.
Encourages and demonstrates respectful and harmonious relationships among individuals at their employment sites.
Vocational Support Planning:
Assists individual in promoting themselves in such a way that enhances self-esteem personal reputation, and skill development.
Helps to enhance an individual's status and reputation through one's own positive demeanor, such as appearance, action, attitude, and work performance.
Assists each person to follow through with their work schedule or itinerary for the day.
Ensures team members are aware of adjustments needed in person's schedule to accommodate appointments etc.
Ensures each person arrives at work on time.
Assists each person in contacting their employer if he/she is unable to report to work.
Assists each person in following proper procedure when requesting time off.
Ensures each person's accounting of hours worked.
Encourages each person to follow proper dress code.
Assists each person in developing social skills to enhance work skills and relationship development.
Acknowledges and responds to feedback from employers and shares information with Transition Coordinator.
Ensures that the person understands the employer's expectations.
Recognizes and utilizes teachable moments.
Documentation and Follow-Through:
Reviews all required documentation at the beginning of the shift.
Follows incident reporting standards as written and instructed.
Reviews, implements and documents accordingly in all areas of accountability.
Health/Safety/Wellbeing:
Is aware of each work site's safety codes, and ensures that each person is following said codes.
Ensures that each person is wearing the correct protective clothing.
Ensures that no person is working in an unsafe work environment.
Assesses each work site for safety issues and reports findings to Transition Coordinator.
Is observant of and sensitive to the physical wellbeing of each person.
Proactively teaches emergency procedures at work.
Promotes personal safety by teaching safe practices, as in personal boundaries, safe sexual practices and the use of emergency personnel.
Uses safe driving conduct, follows the rules of the road and keeps vehicle in safe driving condition.
Ensures the safety of all passengers while in operation, such as use of seat belts, and pulling over if there is a disturbance.
Knows the whereabouts of persons supported at all times.
Informs the Manager/Service Coordinator of any concerns regarding significant changes in an individual's behavior.
Adheres to all agency policies regarding exposure to blood borne pathogens, safety, disaster plans, etc.
Other Employment Obligations:
Completes all required trainings within required time frames.
Adheres to all agency policies and procedures.
Performs other duties as assigned.
Demonstrates flexibility in respect to scheduling.
Arrives for all shifts and training sessions on-time, and stays until designated time.
Plans accordingly for earned time off and submits requests within specified time frames (Personnel Policies).
Mandatory Qualifications and Requirements:
Be at least 19 years of age.
High school diploma or GED
Valid driver's license with acceptable driving record.
Mandatory Qualifications and Requirements (continued):
Access to and provision of an insured and inspected automobile on an ongoing basis.
Ability to complete CPR, CPI, and any other required trainings.
Capable of effective oral and written communication.
Capable of reading and comprehending policies and instruction, and use varying degrees of independent judgment and discretion.
Ability to respond to emergency situations at all times.
Essential Physical Demands:
Must be able to operate tools and equipment (agency van, phone, copy machine, overhead projector, computer). Must be able to lift up to 100lbs with two people and lift up to 50lbs independently. Physical demands are in excess of sedentary work as position frequently requires walking, standing, reaching, fingering, stooping, bending, pushing and pulling. Ability to carry out CPI techniques and holds.
Work Environment:
Participation indoors as well as outdoors during all seasons.
[x]
Requirements
See above.
Back to Search Results Show Printable Job