View Job
Looking Upwards, Inc.
Location:
Middletown

,

RI

02842
Document ID: AC441-60MI
Posted on:
2019-01-16
01/16/2019
Job Type:
Regular
Job Schedule:
Full-time
2019-02-15
EARLY INTERVENTION - SITTER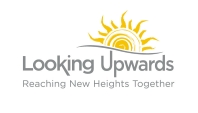 Job Description
Looking Upwards, Inc
BABYSITTER POSITION
At Looking Upwards, we provide many opportunities throughout the year for parents to attend parent trainings or social support groups. We offer these families free childcare while they attend these groups and we need are seeking reliable energetic applicants to provide the babysitting.
A Looking Upwards Babysitter should be:
Dependable
Friendly
Responsible
CPR and First Aid Certified (we will provide training)
Experienced with children under 10
Creative
Able to multitask
Patient
Flexible
The Babysitter positions are on an as needed basis and the schedules change throughout the year.
This position is $15.00 per hour with no benefits.
[x]
Requirements
Mandatory Qualifications and Requirements:
Be at least 18 years of age.
High school diploma or GED
Ability to complete CPR, First Aid and any other required trainings as necessary.
Capable of effective oral and written communication
Capable of reading and comprehending policies and instruction, and use varying degrees of independent judgment and discretion.
Ability to respond to appropriately to emergency situations.
Essential Physical Demands:
Must be able to lift up to 50lbs independently. Physical demands are in excess of sedentary work as position frequently requires walking, standing, reaching, fingering, stooping, bending, pushing and pulling.
Work Environment:
Ability to work in various environments which may include different community settings both indoors and outdoors during all seasons.
More Jobs from Looking Upwards, Inc.

Back to Search Results Show Printable Job